Tips & Tricks On How To Clean Venetian Blinds
|
Venetian blinds are considered best both for office and home. They are chosen for their simple and elegant look and you don't need to pay a lot on their maintenance as you spent on other things of the house. Venetian blinds seem difficult to be cleaned because they have long slats and you need to clean each slat individually. Venetian blinds are made up of wood, plastic and metal. If not cleaned regularly they can be very dirty and look bad. Here are some very helpful and tricky tips on how to clean your venetian blinds easily.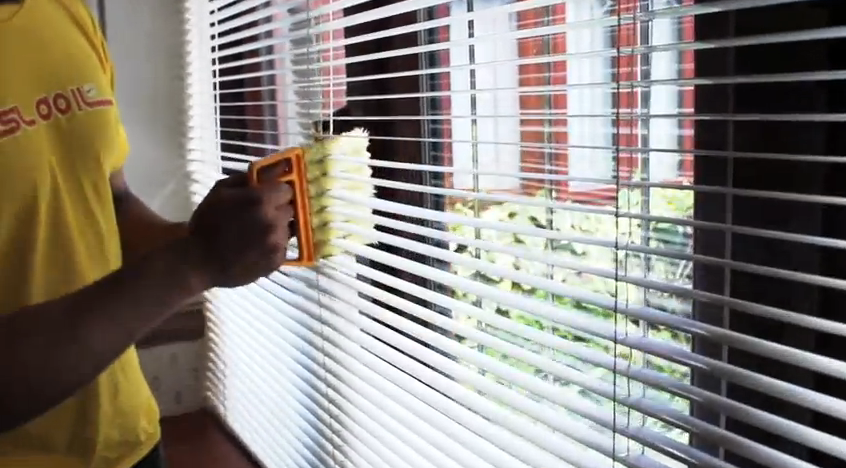 Remove all the stains and dust with a dry towel before applying any cleaner or detergent. Know the nature of the stain and then go for its removal.
Tie back or remove the curtains during cleaning.
You must shut down the blinds and wear gloves before dusting or applying any dust-attractant. Always use new gloves for cleaning as they can cause allergy on your hands if not replaced.
Apply spray cleaner or detergent according to the type of material of your blinds. After doing spray or applying detergent remove all the dust with your finger, moving it from one end to the other end of the slat.
Open the blinds up and then again remove the dust by moving your finger from one point of the slat to the other.
Use vacuum cleaner to clean all the dust and other particles. Feather duster can also be a good choice.
When the day is sunny, you can put your blinds off and hang them outside. After that you can spray detergent and run water thoroughly over them to remove all the dust and stains.