Ideas On How To Clean Tile Floors
|
Tile flooring is the best choice for portions of the home which have chances to get wet frequently like kitchenette, bathroom, swimming pool area etc. If you do proper care this floor can look new for a very long time. Cleaning is necessary for each type of flooring. Tile flooring is made with faux tiles or ceramic tiles. You can get ideas on how to clean tile floors by reading the following tips.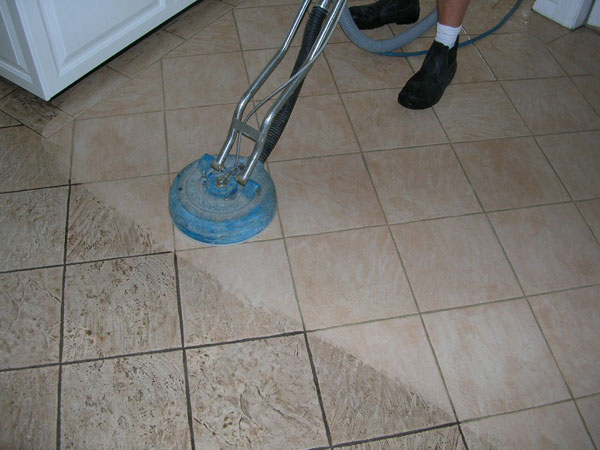 The best way to clean dust, food items and other stains from tile floor is removing all the dust with a duster or dry mop and after that cleaning the floor with vacuuming or sweeping. Kitchen and bathroom are the areas where dust if not removed can get hardened and turn into grime. Mopping and vacuuming should be done on regular basis over tiles.
Damp moping can be sufficient if there are no stains or debris on the floor. You can use lukewarm of normal water for moping and mop the floor firmly once a day. It will make your floor look new for years.
After doing damp moping apply a dry mop over the floor so that the dust must not accumulate over the tile surface.
If anything drops down on tiles like mango juice, shake or pastry clean it as quick as possible before it become stiff and sticky. Sticky things are very difficult to be removed.
Mixture of water and vinegar and mixture of scouring powder and water can be used to scrub and clean the area with spots or stains but you must not use a heavy amount of disinfectant.
A combination of water and ammonia can also be used to clean the rust stains from the floor.