Enchanting Ideas For Basement Remodeling
|
Basement remodeling can be just like renovating your home. It can be exciting and challenging for people who like innovation and creativity. You can discuss your ideas with your family and decide with mutual understanding that what would be the best option of redoing your basement. Following are some very appealing tips that can help in making your basement look lovely.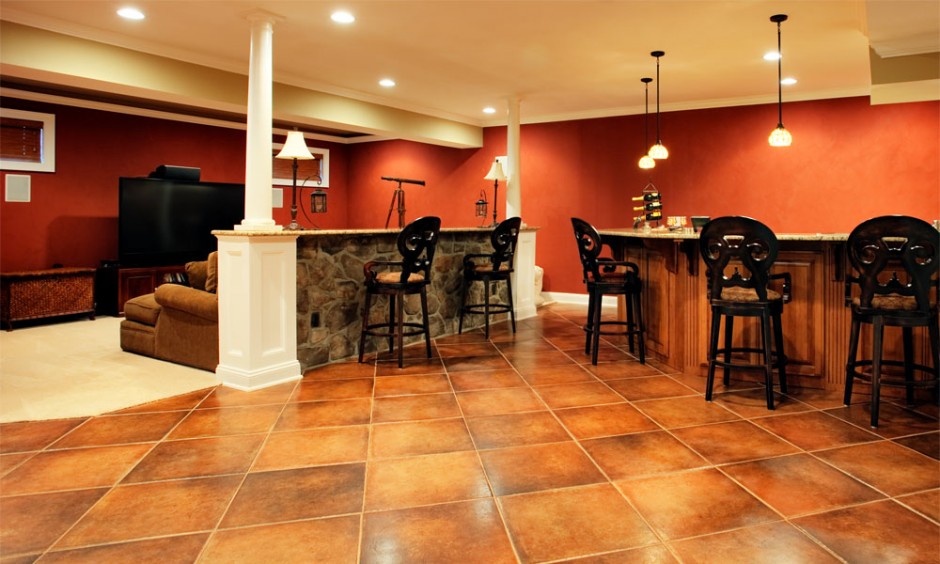 You must use more lights in your basement while redoing it. Use of bright lights in your basement makes it look large and open. Similarly you should apply paint or distemper of light color to make your basement look broader.
Use rug or small carpet of dark color to give an enchanting look to your small area. Except painting or applying lights you can also place tiles on the floor to change the old look of your linoleum floor.
You can also turn your basement into a bedroom, a playroom, a bar or kitchenette using different ideas. Basement can also be turned into a well decorated room for guests.
Basement can also be turned into a library using old chairs, table and arranging a cupboard with a lot of books. You can use small flower pots, show pieces or handcrafts to give your library a simple and unique appearance.
You can make your basement a mini-cinema by placing an LCD with sofa set and couple of cushions including floor cushion. You can place a CD rack and posters of your favorite film stars making your basement look spectacular.
Before going for basement remodeling make sure if there is any moisture problem in your basement or any other issue that can cause damage.