How to Best Clean Your Home: Handy can Help!
|
Isn't the vision of your perfect home one where your floors are squeaky clean, your counters are free of any clutter and your pathway is clear of any obstructing Handy items? In the quick bustle of our world, it can be tough to keep your home clean and organized. However, a busy lifestyle also means increased levels of stress. The last thing you need is to arrive home after a long day of work to find that your home is a complete mess—only giving in to more unnecessary stress. The elder monks were onto something truly beneficial when they realized that possessions are not the route to happiness. Most of what we hold on to has expired or no longer plays a significant part in our lives like it used to. So say goodbye to that old sweater from high school and that makeup that you bought ages ago. It's time to take crucial, daily steps to building habits that will last a lifetime.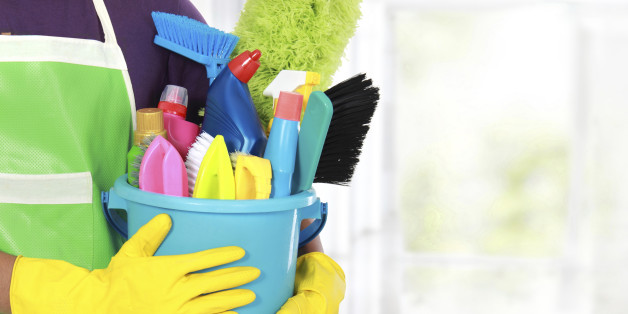 First thing's first: clean your home. You deserve to live in a nice environment where bread crumbs and piles of old dishes aren't weighing down on your conscious. Hire a Handy helper when you see that your piles of laundry are resulting in extra loads of stress. You'll be glad to find out that Handy can clean your home the next day, and on your schedule too! If you need to reschedule with them, that's not an issue either. We know what you're thinking, you don't want to arrive home after a gruelling day on the job to frequent your cleaning professional. That's why Handy's service can allow you to track your cleaner's job trough the app or online module.
When it comes to decluttering your home, you can hire a Handy handyperson to insert storage units in your home. The aim is to get rid of items that you no longer have a purpose for, or store those that you do enjoy out of sight. Although de-cluttering your home can be emotionally taxing, you should start by giving yourself a goal. Carve out 30 minutes from your night routine to throw away, donate, recycle or sell at least five items. You'll find that in no time, you can take full yogi breaths in your clean space free of any distractions!