3 Secrets to Creating a Kitchen That's Both Pretty & Practical
|
As the hub of the family home, the kitchen is a place to gather, cook, eat, laugh, and share in special moments together. For this reason, especially if space is limited, it takes smart planning to create a multifunctional and aesthetically appealing kitchen.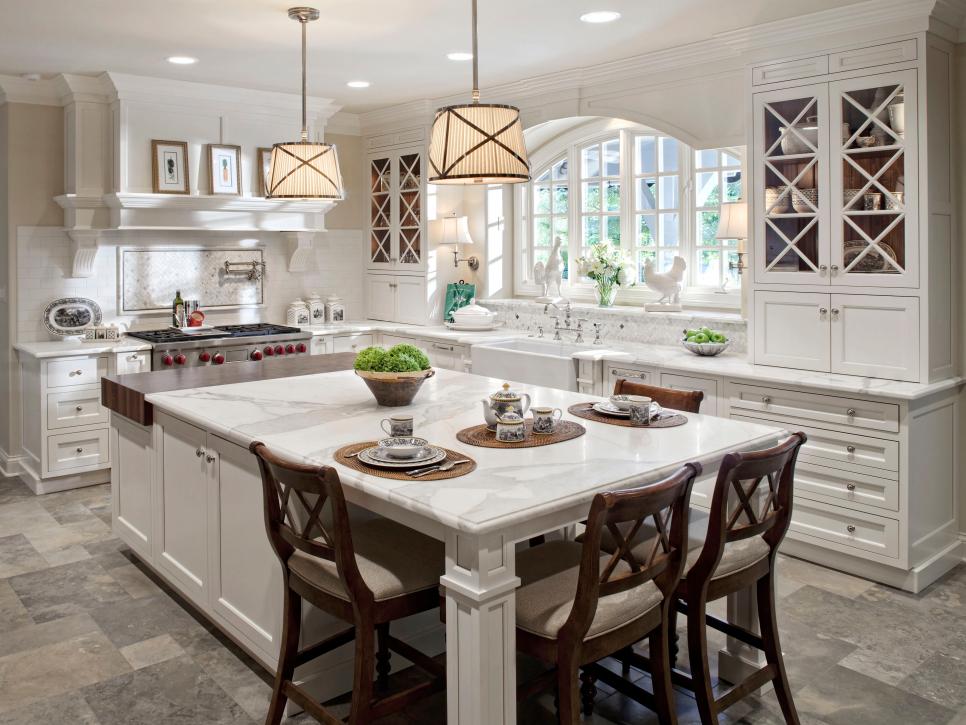 Here are three secrets to creating a kitchen that is both pretty and practical.
Secret #1: Make a list of all of your needs and requirements for a fully functional space.
You want your kitchen to be easy and comfortable to live and operate in. Before you rearrange everything, or go out and buy a whole new set of items, make a list of all of your needs and requirements for a fully functional space. If you are looking to create your perfect kitchen, discuss options with a custom home builder in Perth.
A good kitchen table will make all the difference. Find one that is big enough to enjoy a family dinner, to play board games with your best friends, or to read your morning paper while relishing a cup of coffee. Position your dining table in the center to create more room in your kitchen, and to make it easy for the chef to cook and entertain at the same time.
Additionally, proper lighting is an essential part of a functional kitchen. Spotlights are preferable for cooking but don't overlook the beauty of natural daylight when possible. A simple trick is to hang a large mirror on a wall that will reflect sunlight around the room. Use candles or table lamps to brighten up any small corner spaces.
If you are looking to repaint your walls, go for soft-hued colors to ensure a warm, welcoming feel. Save the color for tiles and furnishings to add that personal touch.
In addition to dinnerware, silverware, glassware, other kitchen essentials shouldn't be overlooked. Make a list of the appliances that you need. Ask yourself, what would make meal prep easier?
Secret #2: Employ an organizational system that works for the whole family.
The kitchen is an area of your home that gets used more often than most other areas. So it makes sense that if your kitchen were more organized and simple to use, your life would feel easier.
Empty Cabinets

– Pull everything out of each cabinet and go through it. Be ruthless, only keep things you use and love.
Group Like Items

– Sort all your baking items, cooking items, etc., and pile them together. Repeat with the dishes you eat from (glassware, seasonal items, special entertaining or serving pieces).
You also want to avoid going back and forth across the kitchen for the things you need just to make a simple drink. Cooking, baking pieces, and utensils should be kept close to where you do food preparation. Glassware should be kept near the sink or refrigerator.
Use Clear Containers to Store Items

– Clear glass storage jars or plastic containers are a simple and cost-effective way to store ingredients. Make sure to keep your containers labeled, and use drawer organizers for your herbs and spices.
Store Containers and Lids Together

– Throw away any containers without lids, and store the remaining plastic containers either with the covers on them, or store the lids in another larger container so they all stay together.
Make Use of Vertical Space

– Free up considerable cabinet space by placing hooks underneath cabinets to hold mugs above the countertop, or by hanging a stemware rack in the same spot for wine glasses. A ceiling rack can also be used for hanging pots and pans.
Secret #3: Be inventive with furnishings and accessories.
In addition to being practical, you want your kitchen to be a representation of you and your family! Don't be afraid to get creative with furnishings and accessories.
Show off your eccentric cups, bowls, and plates by displaying them on open shelves, instead of hiding them away in a cupboard. Group cooking utensils, olive oil, and frequently used seasonings on a pretty tray.
If you've got the space, consider adding some relaxed seating such as a low sofa or a window seat. These look chic when topped with pretty cushions or a wool throw.
It's worth opting for Roman blinds to cover your kitchen windows. They are practical and come in all sorts of patterns and colors, adding a touch of personality to your décor.
Additionally, candlelight can instantly transform an ordinary kitchen table into an elegant dining table. Opt for a simple cotton tablecloth and fresh flowers to finish it off with a sophisticated vibe.
During the process of redoing your kitchen, don't settle for less than what you want or compromise quality. Shop around until you find items that work for you and your family, and discuss design options with high end custom home builders so you get the kitchen of your dreams.
AUTHOR BIO
Robert Allam has had an understanding of Trendsetter Homes inside and out since he started with the business as a client over 10 years ago. Eventually becoming part of the company as a Sales Consultant, then Office Manager, and now as Finance and Sales Manager, Robert has seen the company grow from a small team of 4 to a professional team of 16 and has guided many clients through the process of developing their dream of a unique, luxury home.