Why Geometric Patterns Are Gaining Popularity in Home Decor
|
Geometric shapes and repetitive patterns have been part of home decor for centuries, and they're experiencing a big moment right now. There's a place for them on just about any home decor element in any room, and they work especially well in kitchens or bathrooms, where a geometric tile backsplash adds interest, won't detract from the functionality of the room, and on top of that, is also easy to keep clean.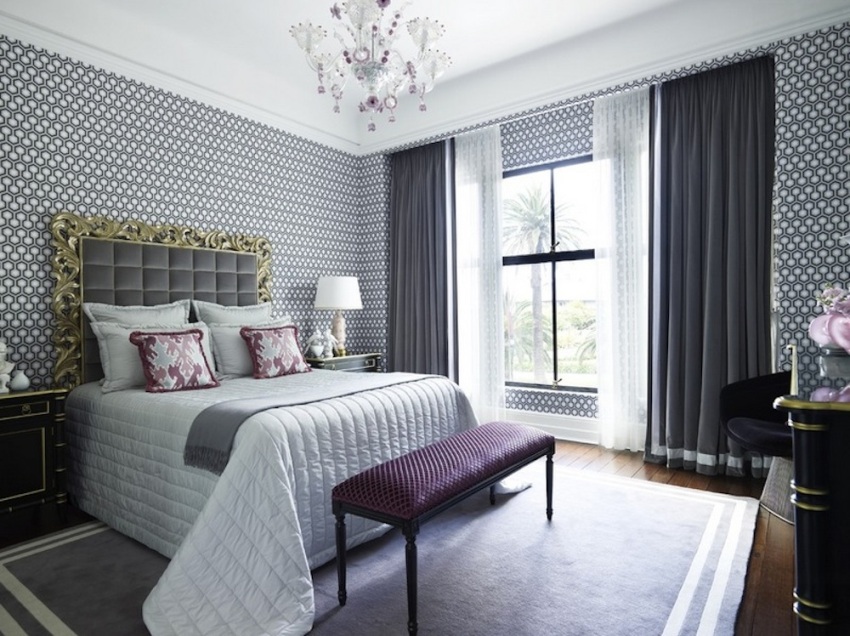 Versatile
No matter your budget, there's no reason not to jump on board with the geometric pattern trend. These types of designs are remarkably multi-purpose, and can find a place in virtually any room of the house, from your kitchen backsplash to your shower tile to your mudroom floor. Plus, patterns like these are available in just about any color palette you can imagine, so they're easy to incorporate into your existing decor without breaking the bank. A new patterned backsplash can completely change the look of a dated kitchen without doing a complete renovation of the room.
Modern, Historic, or Cultural
Once you've committed to a geometric pattern, a huge range of styles and references are at your disposal. Geometric styles can be bold and modern (like a great subway tile backsplash) or inspired by historical or cultural references (think traditional Japanese prints). This means that geometric patterns can work for almost any style of decor, and can even help bridge the gap between roommates or couples with different personal styles.
Easy to implement
While some designers are going bold with geometric focal points, there's no need to go wild with a patterned countertop or sectional sofa if that takes you too far outside your comfort zone. Instead, add a little interest to your kitchen or bathroom with a patterned backsplash. It's a great accent piece, providing much-needed wow factor without completely overwhelming the space.
Inspired by Nature
While geometric patterns might remind some of mathematics or computer-generated shapes, they're also prevalent in nature, and can help to bring the outdoors indoors without committing to a full-on natural theme. For example, Hexagons are reminiscent of honeycombs, and every snowflake, no matter how unique it might be, displays six-fold radial symmetry. Why not mimic these designs in your home?
Calming
While many patterns demand attention and can even evoke emotion, the predictive nature of geometric patterns adds a pleasant, calming influence to most rooms. Repetitive patterns also allow you play with scale. Try a big, bold patterned backsplash in a large kitchen, or a smaller, more intricate pattern in a small space.  This can even be true if you mix and match different patterns in the same space! For best results, try mixing and matching large and small scaled patterns in one room. This can provide interest without being too jarring to the eye. Not sure this will work? Think of a kitchen with a great small-scale hexagonal backsplash paired with large-scale tile flooring. When done correctly, it can add design interest without losing that calming influence.
Wit so many applications and options, it's no wonder geometric patterns are exploding in popularity. They're multipurpose, inspired by nature, history, and culture, and work with any size room or decor element. Where can you add geometric patterns to your home?