Why Should You Have an Outdoor Ceiling Fan? What to Look for When Choosing One?
|
As the weather begins to warm up, many of us start spending more time outdoors. Whether we're relaxing on the patio, working in the garden, or entertaining guests, being outdoors is one of the best parts of summer. However, the heat can sometimes be overwhelming, especially if there's no breeze. That's where an outdoor ceiling fan comes in handy.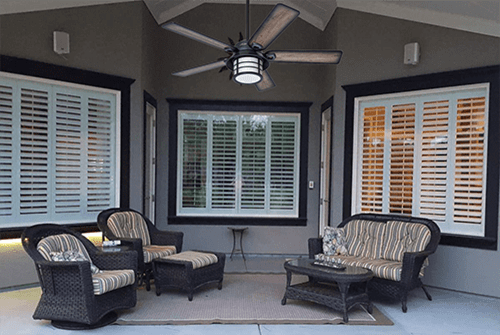 There are many reasons to have a ceiling fan in your outdoor space. If you have an outdoor porch, deck, or gazebo, a ceiling fan can help keep you cool and comfortable when the weather is warm.
While a standard ceiling fan can be used outdoors, it's not designed to withstand exposure to the elements. Over time, the moisture and humidity will damage the motor and blades, causing the fan to break down. A wet-rated ceiling fan is specifically designed for outdoor spaces and can withstand any weather conditions.
A wet-rated ceiling fan is specifically designed to withstand the elements and can be safely used in any outdoor space. Whether you have a covered patio or an open deck, a wet-rated ceiling fan keeps you cool and comfortable all summer. And if you live in a coastal area or any place where it rains frequently, a wet-rated ceiling fan is a must-have.
When selecting an outdoor ceiling fan, the following factors should be taken into consideration:
Location:

Where will the fan be installed? If it's in a covered area, like a porch or gazebo, you don't need to worry as much about weather resistance. However, if it will be exposed to direct sunlight or rain, look for a wet-rated ceiling fan that's specifically designed for those conditions.

Size:

Ceiling fans come in various sizes, so it's important to choose one that's appropriate for the space.

The fan needs to be the right size for the room in which it will be installed.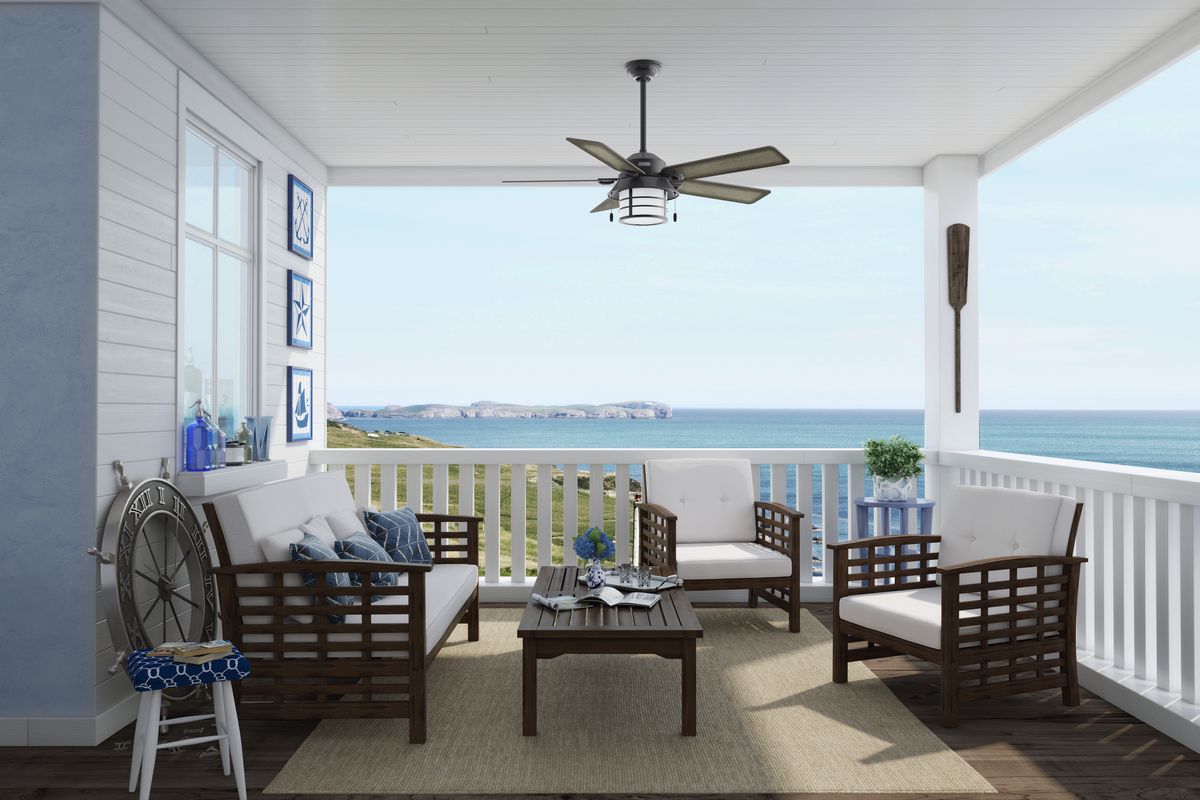 If it is too small, it will not move enough air to be effective. Conversely, if it is too large, it will be too powerful and may create an uncomfortable draft. It must be the right size to complement the style of the home. A large, industrial-style fan would look out of place in a small, cottage-style home. 
Style:

Ceiling fans come in a variety of styles to match any décor, from traditional to modern.

Cost:

Outdoor ceiling fans can range in price from around $100 to $400 or more. It's important to find one that fits your budget, but also keep in mind that the most expensive option isn't necessarily the best.
When it comes to cool comfort, an outdoor ceiling fan is a must-have for any summer space. With so many options on the market, it's easy to find one that's perfect for your needs. Fans for exterior locations must be wet-rated in order to withstand the elements. Be sure to take all of the above factors into consideration when making your purchase so that you can enjoy your summer in comfort.