4 Home Lighting Tips For Home Office
|
It is becoming more common for people to work from home and in this type of work it is essential to be in an environment of inspiration and concentration, while being comfortable. In this aspect, LED lamp is an essential factor for comfort, inspiration and concentration.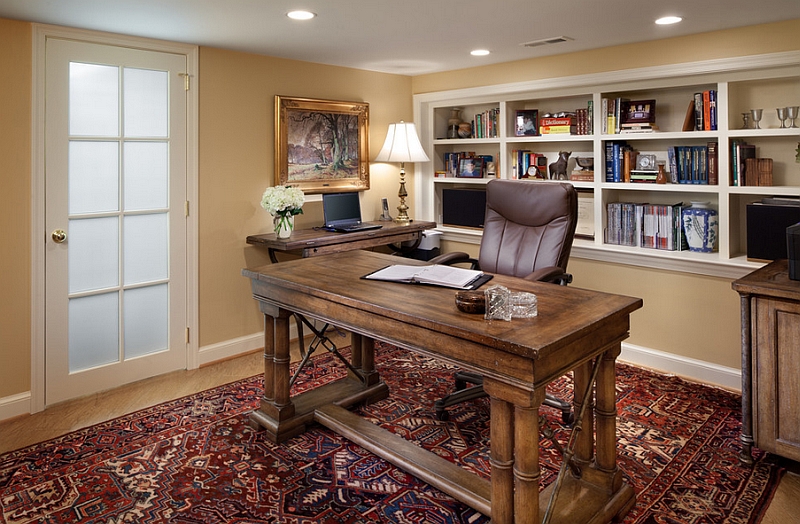 Here are some essential tips for making your home office your most enjoyable workplace.
Tip 1 – Home office lighting – beware of computer reflections
Lighting is installed above us, but can be positioned strategically so that it does not form reflections on the screen of the computer or notebook. For this we can make use of directional lamps like Small, Rechargeable, Eye Friendy Book Light with 3 Light Colors and 9 Brightness Levels positioned behind where your work screen will be, let's see an example of environment below:
Notice that the spots are positioned on the sides and have focused light that descends behind the screens of the notebooks.
Tip 2 – Lighting for home office – Use table lamps as a support
As our general lighting will be discreet and timely, to avoid the reflections on the work screens, you might feel a little lack of light at the tables, for that we use table LED lamp, which in addition to supply any lack of light that poses exist gives that charming touch in your Home office.
Tip 3 – Lighting for home office – Does the closet make shadow? So come on LED tape!
If your Home Office has cabinets or shelves suspended above the work table, producing shadows, the solution is the LED tape. Practical, discreet and efficient! Easy installation, great durability and emits the ideal amount of light to be above the workbench!
Tip 4 – Lighting for home office – Always abuse of natural lighting
Our passion is for LED lighting, but there is no denying that nothing has been bought in the natural light, so, if your Home Office has the possibility to explore this feature, use and abuse without fear!
Tip 5 – Focus of light
For computer work, files, important drawers, and intensive tasks, it is important that you have a well-defined light source that addresses directly to what you are doing.
LED spots are a good option if you plan to install light on the ceiling. These small pieces direct the focus of the light, they can vary the temperature of the white – in this case, remember to opt for cold white – besides being very economical.