Aquariums in the Decoration
|
Surely you have seen an aquarium in any home you visit, right? From those smaller, rounder aquariums usually placed on top of living room furniture, to the larger and more sophisticated ones that even divide the room.
Well, as you already realized, our subject today is the aquariums in the decoration of your home. What's up? Are you using them the right way? If you want to discover this and other answers just read on we have brought today a complete article to answer all your questions.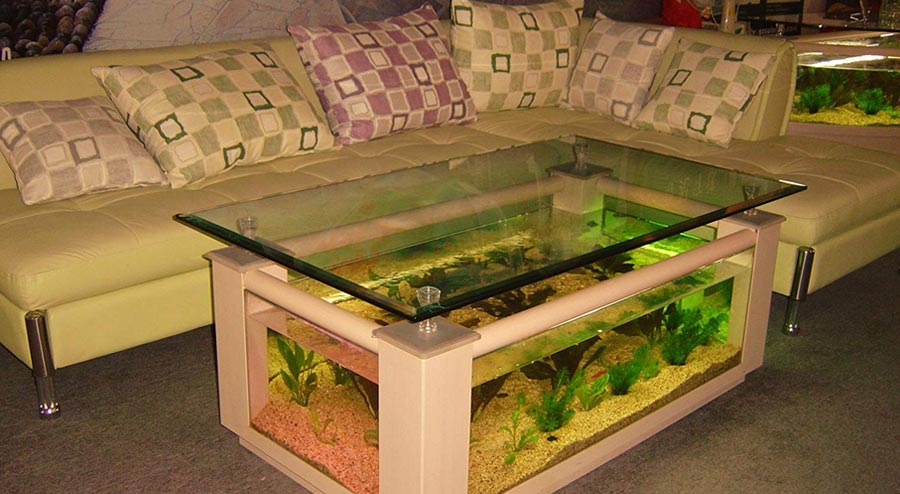 Here are some examples of aquariums for you to use and make your environments even more beautiful.
Aquarium as coffee table
The aquariums that are used as a fish tank coffee table are a must when it comes to decor, as there is nothing more beautiful than having a cobblestone full of water, colors and a lot of life right in the middle of your room. However, be careful, because in this environment the fish are subject to too much noise and some possible kicks, which is not pleasant for the animals.
Suspended aquarium
The suspended aquarium is highly recommended for the most modern homes. They can be placed on the border of two environments or even in a single environment, standing out over all other pieces.
In addition the suspended aquarium can still be a great point of light giving the environment in question a super relaxing air – when all the lights go out, only the aquarium is on, is there anything more beautiful than that? If so I don't know.
Aquarium in the rooms
Remembering that the aquarium should be placed in a quiet place, a great place is the room, especially if your home is too busy for the fish.
If you choose to have such a piece in your room you will gain an air of incredible relaxation and tranquility at bedtime.