Steps to Buy a New Property in Romford
|
Buying a new property can be an exciting and daunting experience, especially if this is your first time buying a house. It takes careful planning, budgeting, and organization to make sure the process goes as smoothly as possible.
If you are considering buying a new property in Romford, there are several steps that you need to take to ensure you make a good purchase. This guide will take you through the process step by step, from finding the right property to getting the keys to your new home. See Also: Real Estate Passive Income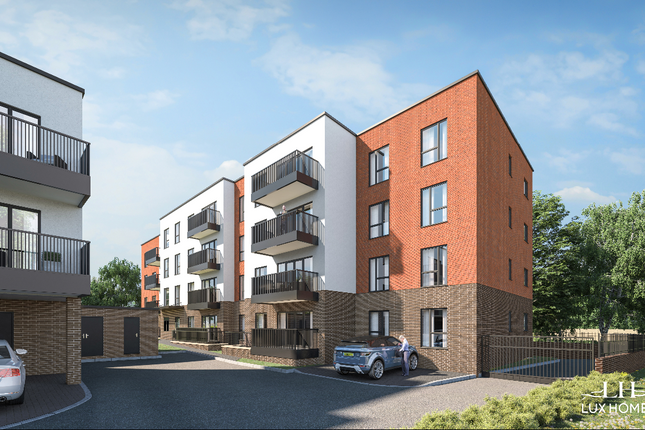 Assess Your Finances and Budget Carefully
Buying a property is likely one of the biggest financial commitments you will ever make, so it is important to have an understanding of what you can afford and how much money you have available to invest.
Start by assessing your income and outgoings, as well as any savings you have for a deposit and other costs associated with buying a property, such as solicitor fees or stamp duty. You may also need to consider how much you can borrow from a mortgage lender based on your current income and credit history.
Research the Different Neighborhoods In Romford
If you are not familiar with Romford, it is important to do your research before making an offer on a property. Consider what type of property you are looking for and the amenities that are important to you, such as schools, transport links, or green spaces.
Once you have an idea of the area you would like to live in, take some time to explore different neighborhoods and find out more about the local property market. You can take the help of real estate investment software to locate the best deals in your areas. This will give you a better understanding of prices in the area, and what types of properties are available.
Start Making Offers
Once you have a clear idea of what you want, start looking for properties that are within your budget. Remember to set aside some extra money in case you need to extend your search slightly further.
Once you find an appropriate property, it is important to make an offer quickly before someone else snaps it up. It is a good idea to get an independent valuation or inspect the property with a building surveyor before making an offer. This can help you avoid overpaying for the property.
Get Your Finances In Order and Secure a Mortgage
After making an offer on the property, you will need to finalize your mortgage application and get your finances in order. This process can take a few weeks, so it is important to be patient and organized. It is also important to start the process of securing the mortgage as early as possible.
You will need to provide proof of your income, employment history, and credit history, as well as a current bank statement, to your mortgage lender. They will then assess how much they are willing to lend you based on this information.
Once your mortgage has been approved, you will need to pay a deposit on the property, which is typically 10% of the purchase price. You will also need to arrange for a solicitor or conveyancer to carry out the legal work associated with the purchase.
Exchange Contracts and Complete the Purchase
The next step is to exchange contracts, which involves formally agreeing on the sale of the property by both the buyer and seller. Once this has been done, you are legally obliged to purchase the property. The completion date is set to around 4-6 weeks after exchanging contracts. It is advisable that you use the services of a conveyancer or solicitor for this process, as they will be able to handle the paperwork and ensure everything goes smoothly.
On the completion date, the balance of the purchase price is paid to the seller, and any other associated costs such as stamp duty are settled. Once these steps have been completed, you will receive the keys to your new home and can start moving in!
Follow Up After Moving In
Once you have moved into your new property, it is important to follow up with your solicitor and mortgage lender to make sure that everything was completed correctly. You should also consider arranging a home insurance policy to help protect your investment. The title deed will also be registered in your name at the Land Registry. Top conveyancing solicitors in Romford can help you with this process.
Conclusion
While buying a property is a complicated and time-consuming process, with careful planning and organization, it can be a straightforward and rewarding experience. By following the steps above, you can ensure that you purchase the right property at the right price and enjoy living in your new home for many years to come.