The Condo Lifestyle May Intrigue You
|
In real estate, the term "Condo Lifestyle" is thrown around far more than "detached home lifestyle." So what does this term mean? What aspects of a condo lifestyle may intrigue those who have never considered owning and living in a condo before?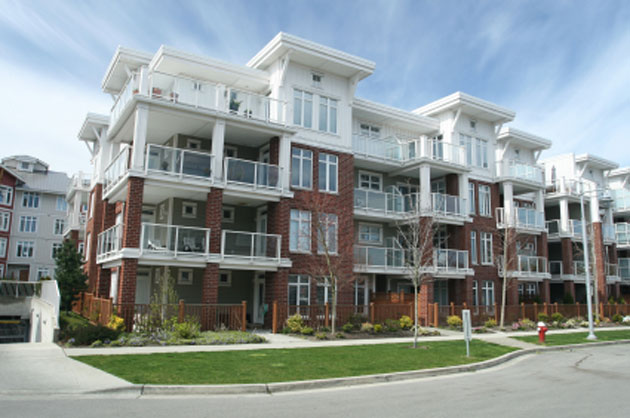 What is Condo Lifestyle?
A condo lifestyle is explained at its core: living in a condo. But it's much more than that. Sharing walls with neighbours, passing them in the hallways on the way to the park or meeting them at the mailboxes is part of living in one unit of many in a shared building. It is also visiting with neighbours at board meetings and having intimate block parties with the folks on the same floor.
It is a Minimalist Lifestyle
There are various reasons people consider moving into a condo, one being they are looking to downsize their life. A condo offers the opportunity to be minimalist with a floor plan and size that is often significantly less than a detached home. Some floor plans in a condo offer an open plan living, which calls for less stuff to clutter a smaller living space.
Its is Low Maintenance
For those who don't want to worry about maintenance and repair anymore, then condo living is an excellent choice. Most, if not all, condo boards will have staff available or a third party contracted to take care of the maintenance that homeowners of a detached home would have to take care of themselves. Gone is the need to shovel snow, mow the lawn, or maintain garden beds. Condo owners can enjoy their green space without putting any effort toward keeping it up, which means their time is open for other activities.
It is Convenient
When buying a condo, buyers consider the location of the building. Owners may be happy to keep their car in the parking lot for longer trips and walk to the conveniently located grocery store or transit hub that can take them to work. Some condo buildings will also provide the amenities in the building, which means travel time is nil. Potential buyers with convenience to amenities on top of their needs list will enjoy an establishment that offers community gardens, an exercise room, a game room, a pool and more.
It is A Built-in Community
Younger families, seniors and independant singles can find companionship and friendship in a condo community. With children the same age, kids will have readily accessible friends. People with dogs may find a group of people who can appreciate a walk to the nearby dog park. With an engaged,
community-minded condo board, organized activities will encourage a sense of community. Owners can sit on the board and provide insight to help grow the community they desire.
It is Urban
For those owners who want to be in the middle of all the excitement, finding a downtown unit will help them be a part of that lifestyle. A downtown condo means living streets away from the latest clubs or restaurants, concert halls, and more. Not only are they minutes away, but chances are they're in the same building with other people who love the same lifestyle. Also close by are grocery stores, medical facilities, gyms (if there's not an exercise room in the building), museums, and transit. For those who never want to leave the urban jungle, they'll never have to.
Condo owners don't come in a single description, and neither do condos. What's important is finding the condo lifestyle that matches the buyer. Working with a real estate agent with plenty of experience in condo real estate will ensure buyers find the best one that fits what they are looking for in a home and lifestyle.