Three Types of Letterboxes to Spruce Up Your Yard
|
When you're tired of looking at the same old yard, what do you do?
Do you go on full renovation mode? Do you call landscapers to do a garden makeover? Or would you rather save on cost and spend it on more affordable yet still aesthetically pleasing ways?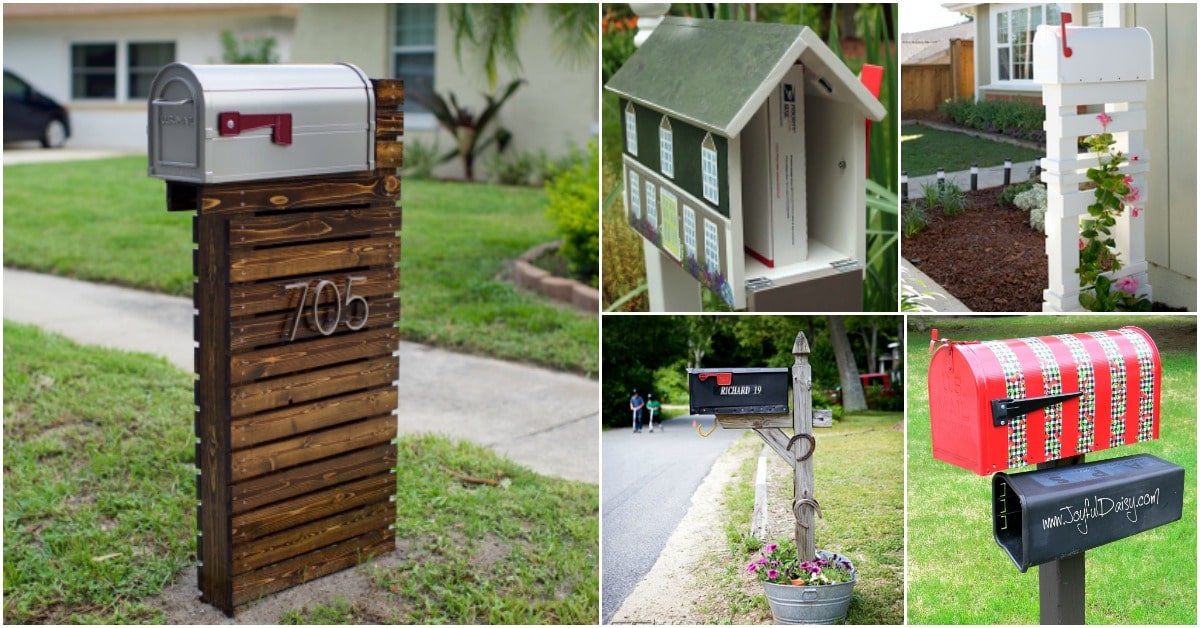 Form and Function
When you want to spruce up your yard but are not too keen on spending an arm and a leg for it, why not spring for a letterbox?
Letterboxes do not only have a practical use. Since they now come in different styles, colours, materials, and sizes, they can also be used as beautifying equipment to help liven up your front yard. From fabulous freestanding letterboxes to versatile multi-residence ones, you can certainly take your pick in pepping up your kerb appeal.
Here are some of the basic letterbox types that you can seriously consider:
1. Brick In
There's a range of choices when it comes to brick in letterboxes. There are ones with front and rear openings, ones with a newspaper ring, and ones that even has rust protection.
When you are living near the ocean or are just concerned about weather conditions, you can opt for a brick in letterbox that is made from 316 marine grade steel. This provides maximum protection against corrosion and rust in the harsh outdoors.
The Sandleford brick in letterbox line, in particular, is designed to perfectly fit standard Australian brick sizes. These can easily be installed in brick or rendered walls, fences, and pillars. These letterboxes may also feature a telescopic sleeve, is key lockable for your security, and fits A4 mail and documents.
2. Mounted
Mounted letterboxes come in different forms as well.
Fence-mounted letterboxes have a variety of designs that boast both function and form. From the Nipper letterbox that is perfectly disguised with your picket fence to the more sleek-looking stainless steel or satin chrome-finish ones, you definitely have a range of options to choose from. Not only are these letterboxes a stylish addition to your fences, they are also easily fitted to timber, brick, or steel fences.
Your letterbox can also be post-mounted. You can go for the more traditional looking ones or opt for unique versions where the box is attached to the side of the post. There are weather resistant options and they come in modern colours and finishes.
Another popular option is wall-mounted letterboxes. These boxes also come in different designs, are made from stainless steel, and are key lockable. Some even come with a LED numeral display powered by renewable solar energy.
Though most boxes already come with a post, you may still choose from a range of posts one that best suits your taste. These are made from galvanised steel and suit all Sandleford post mounting letterboxes.
There are posts that are weatherproof and rust protected. There are also posts that feature a number plate and where you can stick on or install your house numerals. Another option is the decorative-looking Heritage letterbox which already features a newspaper slot and a number plate that for your house number.
3. Freestanding
Aside from their fancy good looks, these freestanding letterboxes also keep your newspaper and other documents safe inside a sturdy steel and powder-coated body.
These standalone letterboxes offer more versatility as well since you can opt for one that can also hold parcels aside from the usual newspapers, letters, and documents. Its key lockable features also assure you of security for your mail.
For apartment buildings, townhouse units, and other shared residences, you can also go for a multi-residence letterbox. Made from galvanised steel, it can hold up to six letterboxes and may be installed in your desired location.
Pretty Practicality
Your yard may already be livened up by your little one's outdoor play equipment but you can also make it more attractive by adding practical and pretty additions like a letterbox.
You don't need to shell out so much just to touch up your yard. All you need is patience in choosing the best design and features that fit your taste among all the lovely letterboxes available.
AUTHOR BIO
Jay Flavell is the General Manager at Sandleford Holdings. He has been working in the DIY & Home Improvement industry since 2007 and has vast experience sourcing and developing products from overseas suppliers in the Far East. Jay has also been successful dealing with a number of major DIY & Home Improvement retailers throughout his career.
Beau Flavell has been a Product & Account Manager for Sandleford Holdings since July 2017. He completed his VCE at Brighton Grammar School and also holds an A-Class Electrician License. Beau has been working on developing a new range of innovative letterboxes and currently lives in Melbourne, Australia.